We're looking for an organized and driven Accountant to join our growing team. The Accountant will work closely with our clients and operations personnel. Please…
JOB DETAILS First Excelsia Professional Services is a firm of highly versatile and renowned Human Resources, Organisational Development and Management consultants with a team of…
JOB DETAILS Howbury School Lagos is a family oriented Nursery and Primary School offering a blend of the Nigerian and English National curriculum. Life at…
SYOJ Consulting and Management Service otherwise know as SYOJ Consulting is a company deeply commiteed to delivering leading edge HR Consultancy and Management Service to…

If you have an Engineering Degree with knowledge of IT systems. We are looking for trainee service engineers in our Enugu office.

Location: Lagos Ability to write, speak clearly and be proficient with word processing applications. Minimum of SSCE Application Closing Date 31st August, 2018. CV's to:
A telecommunications company in Abuja is looking to fill the role of HR Assistant. Successful candidate will provide support in recruitment, confirmation of employees, documentation…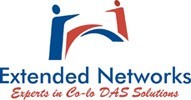 Graphics Designer for immediate employment. Salary, bonuses and incentives attached. Send CV/Portfolio. For people in Lagos only.
We are looking for an office assistant  to help ease out our travel business and make production faster. Candidate must be proficient in Microsoft office(outlook…