Needmyservice offers a simple way to connect with potential customers in your neighborhood, allowing you to take a step back from marketing your business so you can focus on your service or products. Elegant, simple and easy to use, Needmyservice offers a way to generate revenue without the headaches.
1. Create An Account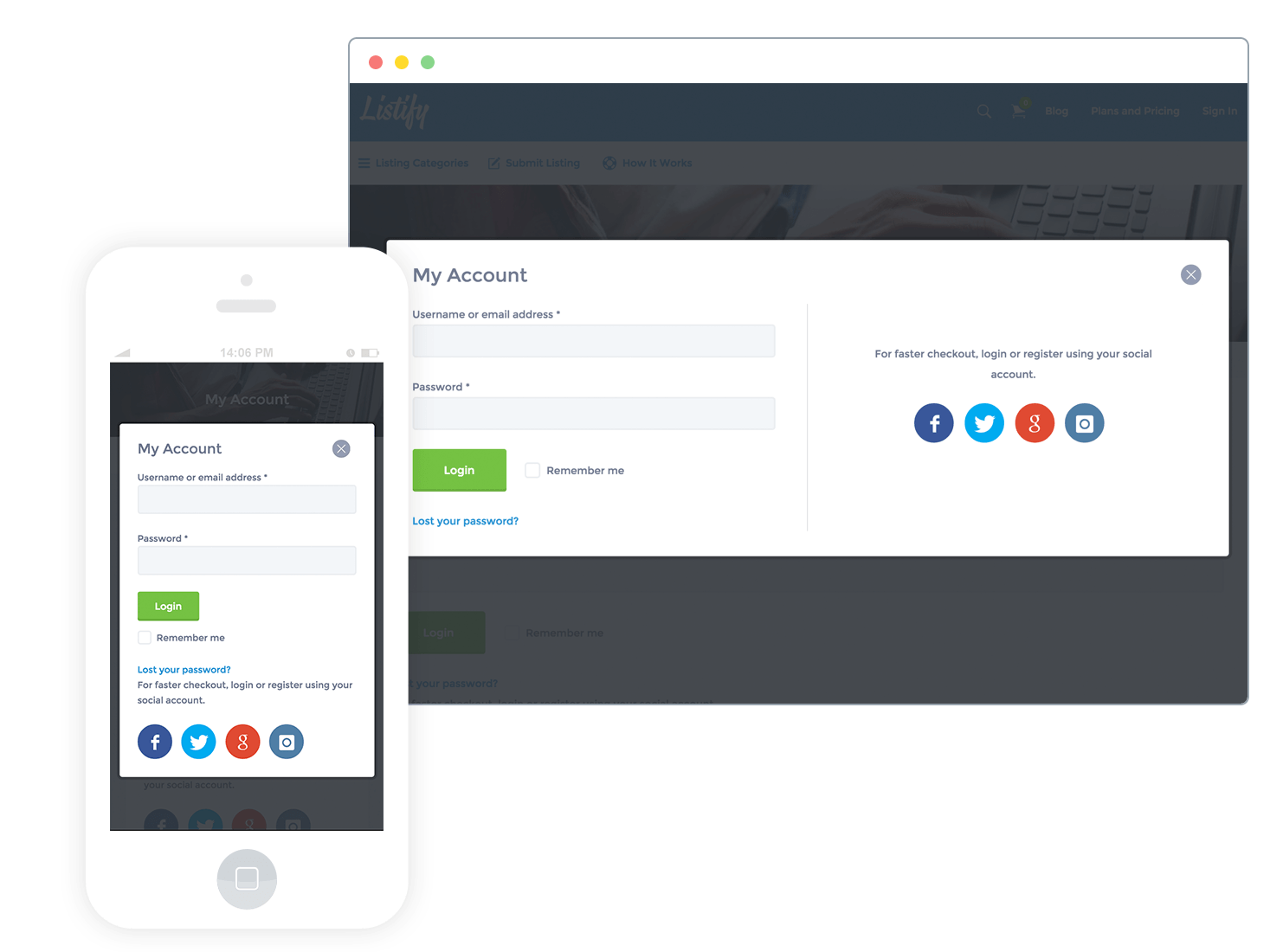 Creating an account with us is easy, with the social login feature it allows our user to login easily, so that they won't have the "login/register" friction. They'll be creating, rating and favouriting services in no time!
2. Submit Your Listing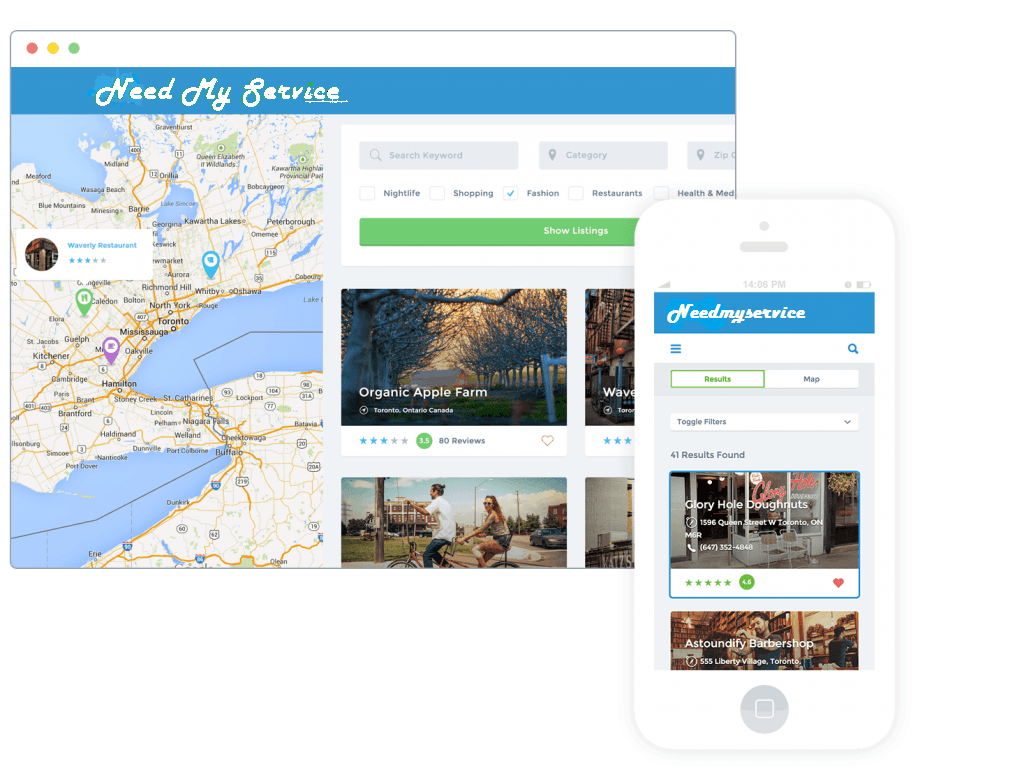 Postting a service with us is super simple, we've made entering the address of your place easy, when using our Google Places API which will auto complete the listing address.
3. Get More Interest In Your Place
This won't be the first time you post your service on a directory site, but it may be the last time. Because with Us, you have more than you could ever want or need.