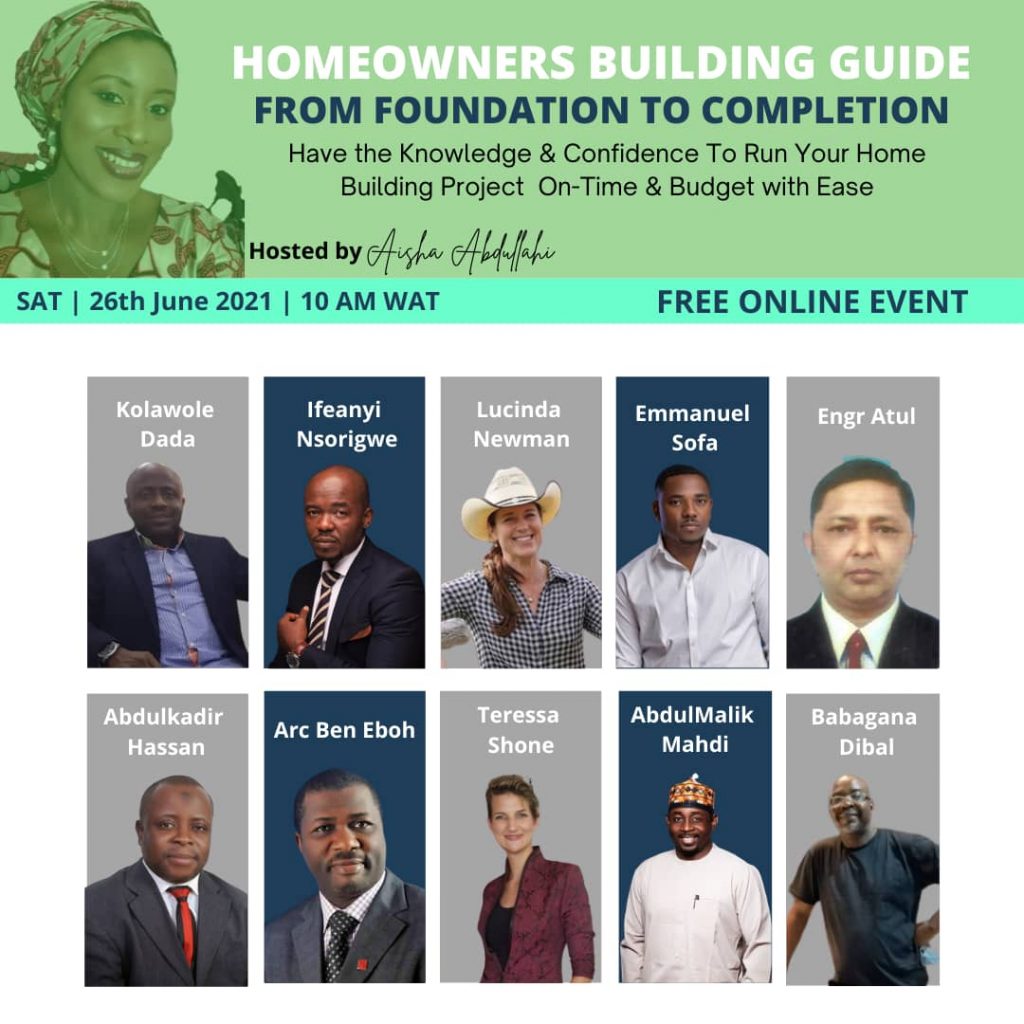 OPENING REMARKS
I would like to thank the Organisers of this Summit for the initiative and opportunity being availed. The last couple of years has been pretty challenging as a result of several political and economic issues compounded by Covid-19. Putting this Summit together shows resilience and innovation on the part of the Organisers, and that is really inspiring. Over the next few minutes, we will discuss maintenance and how its understanding can be valuable for our decisions as potential and current homeowners. We will discuss the basic types of maintenance approaches so we can align with our respective investment objectives.
INTRODUCTION
We will understand from this event, that property investment is influenced by location, valuation, investment purpose and horizon, cash flow and profit opportunities among other factors. As prospective and current homeowners in Nigeria, we have a culture of not giving maintenance a high priority value while making real estate investments. We see it as routine and take the planning and investment evaluation aspect of it for granted. Going by the litany of wasting assets around us, that approach shows an error in judgement. That is why we need to talk about how we can enhance the value of our properties through facility maintenance.
TYPES AND VALUE OF MAINTENANCE
There are four basic types of maintenance philosophies you need to be aware of. They are corrective, preventive, risk-based and condition-based types. Choosing the right type depends on your real estate investment objectives. If you are buying a property so you can make improvements and resell, your maintenance emphasis will be different from people who are buying to keep and occupy. Given that understanding, it is clear enough that maintenance should rank as a primary factor when evaluating options prior to investment.
CORRECTIVE MAINTENANCE
This type of maintenance is carried out following detection of an anomaly and aimed at restoring normal operating conditions. This approach is based on the firm belief that the costs sustained for downtime and repair in case of fault are lower than the investment required for a maintenance program. This strategy may be cost-effective until catastrophic faults occur.
PREVENTIVE MAINTENANCE
This type is carried out at predetermined intervals or according to prescribed criteria, aimed at reducing the failure risk or performance degradation of the property. The maintenance cycles are planned according to the need to take the facilities and equipment available at the property out of service. The incidence of operating faults is reduced.
RISK-BASED MAINTENANCE
This maintenance is carried out by integrating analysis, measurement and periodic test activities to standard preventive maintenance on the facilities and utilities available on the property. The gathered information is viewed in the context of the environmental, operation and process condition of the facilities and systems. The aim is to perform the asset condition and risk assessment and define the appropriate maintenance program. All equipment displaying abnormal values is refurbished or replaced. In this way it is possible to extend the useful life and guarantee over time high levels of reliability, safety and efficiency of the property.
CONDITION-BASED MAINTENANCE
This type of maintenance is based on the performance monitoring of the facilities and utilities available on the property, and the control of the corrective actions taken as a result. The actual facility condition is continuously assessed by the on-line detection of significant working device parameters and their automatic comparison with average values and performance. Maintenance is carried out when certain indicators give the signaling that the facility is deteriorating and the failure probability is increasing. This strategy, in the long term, allows reducing drastically the costs associated with maintenance, thereby minimizing the occurrence of serious faults and optimizing the available economic resources management.
OUR PROPERTY INVESTMENT IN PERSPECTIVE
Earlier, I noted that our property investment decisions are essentially influenced by certain factors. Maintenance is apparently an important factor, but its relevance must be informed by your real estate investment objective. Are you interested in REITS or you want to own an actual property? Are you interested in home ownership for your personal needs or you want to own the building so other people can use it?
We often say real estate investments do not depreciate in value, but that can only happen if you are a smart investor. Most people are not financially literate enough to make smart real estate investments because their investment decisions are driven by sentiments, peer pressure and environmental considerations. Your investment objective should define the context for planning and other considerations when acquiring a specific property. That objective informs your choice of maintenance approach, which in turn makes it possible to accurately forecast maintenance costs, cash flow projections and discounted value of your investment.
INTEGRATING MAINTENANCE
The emphasis of this Summit is on homeowners. Whether you are resident or not will determine your need for property and facility managers. A property manager will look after the interests of the home owner while a facility manager will look after the interests of the occupier. If you are lucky to appoint a trusted manager that has a proven track record of delivery on both counts, that could be quite useful.
However, you need to understand that when you buy a house, you are essential investing in two things: the physical property, and its maintenance. You therefore need to understand the maintenance needs upfront as much as you would understand the architectural outlay and aesthetics of the building. Failure in this regard means you could have constant headaches over leaking faucets, electrical burnouts, bad flooring and defects in a thousand other components that makes up a building.
You must be aware that most developers will not provide a satisfactory warranty on defects for standard products. The essence of maintenance is to enhance and preserve the value of your real estate investments. It does not matter whether you are a small player or portfolio investor. When buying a home, be sure to understand the maintenance requirements of that property if you want to be happy and fulfilled.
CONCLUSION
We have looked at the relationship between your real estate investment decisions and maintenance planning. Maintenance should not be an afterthought if you are trying to be a smart investor. It should be an integral factor informing your decision. You will need professionals to assist with an informed assessment and practical things that needs to be done. This has been our business at Solid Rock for over twenty years, and we are happy to help you achieve your goals.
Solid Rock Group provides maintenance services built around cost, quality, safety and environmental concerns. The Group includes construction, information technology, communications, hospitality services and retail franchise syndication companies working towards the delivery of happiness for our growing clientele and their customers.
Our maintenance operations include software maintenance, janitorial, post-construction, floor treatment, sewage evacuation, horticulture, fumigation and pest control, waste management, hardware maintenance, surveillance and access control management.
Our clients include: Tenaris Global Services Ltd Lagos, Julius Berger PLC Abuja , Oak Bakery Abuja, UNHCR Pretoria, Noktel Hotel and Resort Ilorin/ Abuja to mention a few.
We hope you could allow us put our expertise at your disposal soon. You can reach us through our hotline 08038087753, email info@solidrockfacilitymanagers.com, and website https://www.solidrockfacilitymanagers.com
Once again, I would like to thank the organisers for this opportunity. It has been a privilege addressing this virtual Summit.
Thank you all!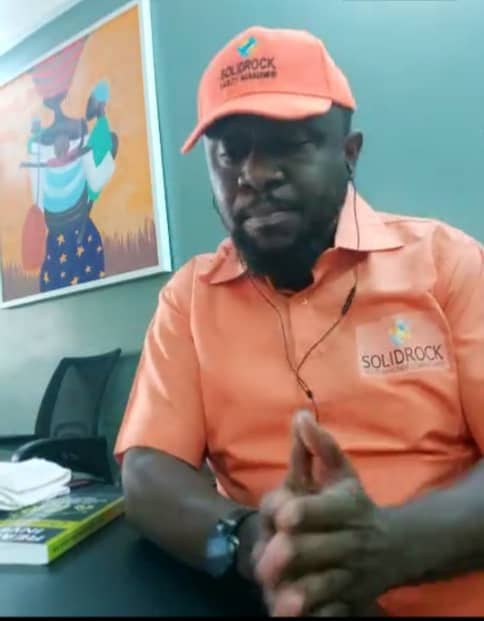 Kolawole Dada
Group MD, Solid Rock Group of Companies