In the last decade social media has changed the face of marketing. Across every industry, for small and big brands, public network has created a platform to advertise and sell products and services. Social networks like Facebook and Twitter have created new opportunities for even small businesses to grow.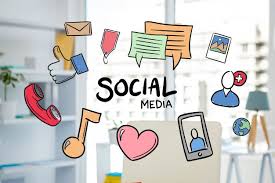 So if your business does not include socialnetworking as a major marketing tool, it's never too late to start. Here are some ways you can use socialnetworking to enhance your business and engage with your customers.
Keeping in touch
Customer satisfaction is a key priority for businesses. To maintain your competitive edge, it is important that you engage your customers effectively. Socialnetworking has become a part of everyone's personal lives and by making your presence felt on this platform, you are in fact reaching out to them more personally.
Your customers may be giving feedback about your service or discussing your product on social networks. They act as influencers and have an impact on your brand. You can communicate with your customers and also keep yourself open to their queries. socialnetworking allows you to be in constant touch with the inquiries of the customers and you can respond to them at the earliest.
Use different platforms
There are many socialnetworking platforms that can be used to market your business. Social networking sites like Facebook, Twitter and LinkedIn and the other socialnetworking like blogs increase the visibility of your business. Which platform you should use depends on the kind of business you run.
What is important is to know which platform is used the most by your customers. Sometimes you may have to be active on a site you may not be comfortable with. The trick is to be active on as many social networking sites as you can. While you give daily updates about your business on Facebook, and address customer queries on Twitter, you may also want to maintain a blog where you can extensively talk about your business.
Don't just sell
The best way to sell on socialnetworking is through the art of 'not selling'. Your presence on social media should not be about increasing your sales alone. Remember that the main reason you are on the site is to build good customer relations. socialnetworking is an effective platform to start conversations with customers, respond to their questions and share the latest company news.
Promos are a great idea
You can also use socialnetworking for sales promotions. Exclusive offers and sweepstakes can be announced on these sites. You can also share brochures and guides with your customers. Coupons can be put up on these sites and you can ask your customers to download the coupons to get the benefits. This not only keeps your customers happy, but it also helps to increase your sales.
Social media is there for you to be used and leveraged. By using social media as a marketing tool you can not only increase sales and grow your business, but you can build great customer relations and maintain a loyal customer base.