Food is something the layman can't do without. Whether its properly prepared or properly packaged. We all must eat. An average Nigerian is an entrepreneur by default, and majority of the Nigerian ladies will rather go for the Hot cake business(Make Up Artiste, Fashion Design, Baking), very few have venture into the food industry and we were lucky to interview Tomisin (@marrgaritah) as she is popularly known on twitter. She shares her food on entrepreneurship and how to run a successful food business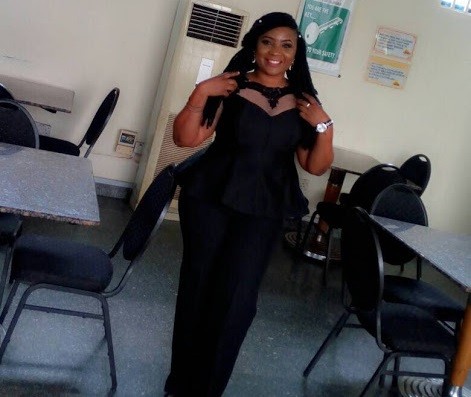 Whats your name, and tell us a little about yourself?
My name is Tomisin Akingboye. An indigene of Ondo state. Graduate of Biochemistry from Bowen University. I started Magz Kitchen two years ago.
How did you get your idea or concept for the business?
Before i served (2010), I was in Ibadan. Where i stayed, a woman had someone who always supplied her soups, i thought it was cool. I didn't think about it again until two years ago when I decided to go into business. So i decided on that idea as I love cooking #NeedMyService
What was your mission at the outset?
Honestly, to cook & have a second source of income. Lol. I love cooking a lot, especially for other people. So the business isn't so much work as it's something I like doing. As time went on, the satisfaction of my customers became more important & I wanted to do more
What service(s) or product(s) do you offer/manufacture?
Basically, soups delivery. I cook soups & have it delivered to customers. Also, i do catering for small number of people
Is your business registered??
Yes, it is. It's registered as Magz Kitchen
How do you advertise your business?
Through social media; Twitter, Instagram & Facebook
Why will people buy your product (and not something else)?
Why will customers stay or do repeat business with you?
The quality of my service
What's is your competitive advantage and why can't it be copied?
I believe it's my way of cooking as i have my personal tips / secrets that I rarely give out
What risks are you facing?
Right now, I'd say none
Food is a necessity but one can still fail at running a food business. Tell us why/how?
Very simple; low quality service
Have you considered any alliance / partnership?
Yes, I've thought of collaborating with some other business owners. The idea is still cooking though 

To what do you attribute your success?
It's who. God. Because I've wanted to give up so many times but He helped with the strength to carry on
Whats your idea of NEEDMYSERVICE??
A good platform that showcases diverse entrepreneurs & makes them easily accessible to customers.